To enrich one's journey of life through a variety of programs and experiences.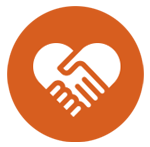 Vision
To be the leading provider of comprehensive and innovative services for seniors in our community.
We envision a future in which seniors have access to a vibrant and supportive environment that enables them to live life to the fullest. We aim to be recognized for our exceptional programs and services that promote healthy aging, lifelong learning, and social engagement. Through collaboration with community partners, we strive to create a network of resources that empowers seniors to age in place with dignity, respect, and independence. Our ultimate goal is to be a catalyst for positive change in the lives of seniors and to inspire others to join us in our mission.
Who We Serve
We exist to serve those who are 60+ years of age as they approach retirement. Our service areas include DeKalb, LaSalle, Kendall and Kane Counties.
"This no longer means slowing down—it means learning more about aging positively and creatively."
Why Choose Fox Valley Community Services? We Are: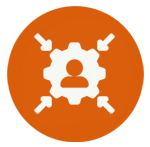 Personalized
We work hard to make sure our programs are tailored to your needs. We help create a plan with attainable goals and milestones.
Stimulating
Many face neurological and physical challenges. We make sure our team provides a safe and supportive environment.
Engaging
Meet individuals from all walks of life in our exciting workshops and programs! You will be welcomed and challenged in a positive way to help you thrive in your journey.
Our History
Founded in 1972 by the Methodist Church in Serena, Illinois, Fox Valley Community Services, formerly, Fox Valley Older Adult Services, has a long history of supporting independent living for seniors. The majority of our first clients were elderly people living in rural areas who needed daily support. In the years to follow, programs and services were added with the goal of helping seniors continue to live in their homes in the four-county area that we serve, and to provide a cost-effective, viable alternative for community members who were concerned about premature nursing home residency.
Over the years, Fox Valley Older Adult Services has continued to expand its services to meet the changing needs of the senior population. Today, the organization provides a wide range of programs and services that are designed to help seniors live independently and maintain their quality of life. These services include things like home-delivered meals, transportation assistance, caregiver support, and wellness programs.
Despite its growth and expansion over the years, Fox Valley Older Adult Services remains committed to its founding mission of supporting independent living for seniors. The organization continues to be a trusted source of support and assistance for seniors in the communities it serves, and its long history of service is a testament to its dedication and commitment to this important cause.